This past Saturday, we brought our Last Saturday event back in a BIG way! Our most fun and funky boot vendor Sorel, sponsored an amazing day of fashion, food, and music. On top of that, we had some of our trusty local artists come set up shop! In case you missed out, here's a little recap.
Our neighbor, East Borough, catered yummy Vietnamese food.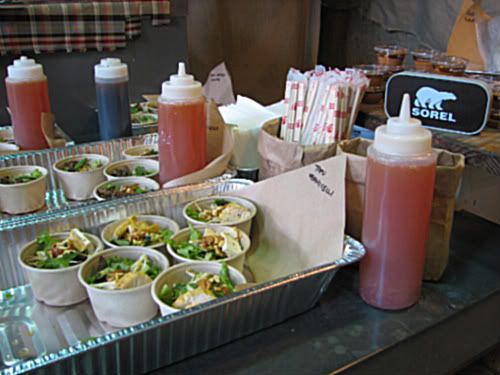 The Kauzbot klan stopped by for some fun.
The talented Desiree B. brought not only her cute plushies, but also totes and wallets.
Belinda brought her witty handmade cards that stole over everyones hearts.
Lily brought her infamous vintage jewelry that we can't get enough of!
DJ Kelsey spun some awesome tunes.
Thank you to everyone who participated!!