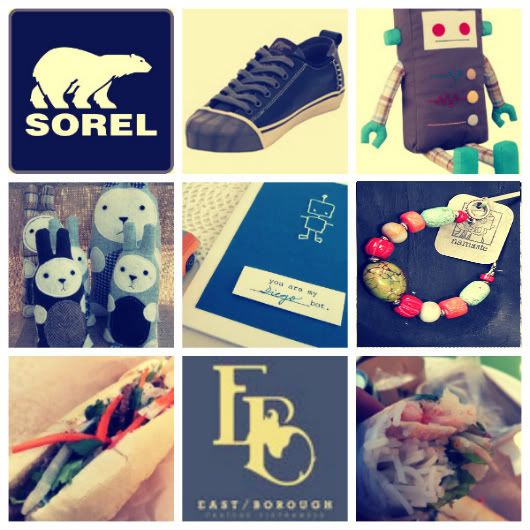 After a bit of a break for the holidays, Last Saturdays is back! ... with a bang! Here's just a few of the exciting things we've got lined up for you this Saturday:
*Sorel's sneaker launch! Sorel will be launching their brand new spiffy sneaker collection in OUR store! Be one of the first people to try them on!
*Meet the artists behind it all! Kauzbots robots, Desiree B.'s plush animals, By Belinda's fun handmade cards, Namaste gorgeous handmade jewelry, & Lily Flower Vintage's unique vintage jewelry will all set up shop in our store!
*Our favorite neighboring restaurant, East Borough, will be catering free delicious Vietnamese food!
*A DJ will be spinning some great tunes!
To sum it up, it's going to be a good time and you'll surely be missing out if you don't stop by for some fun! Hope to see you all there!